Open for Healing
massage and reiki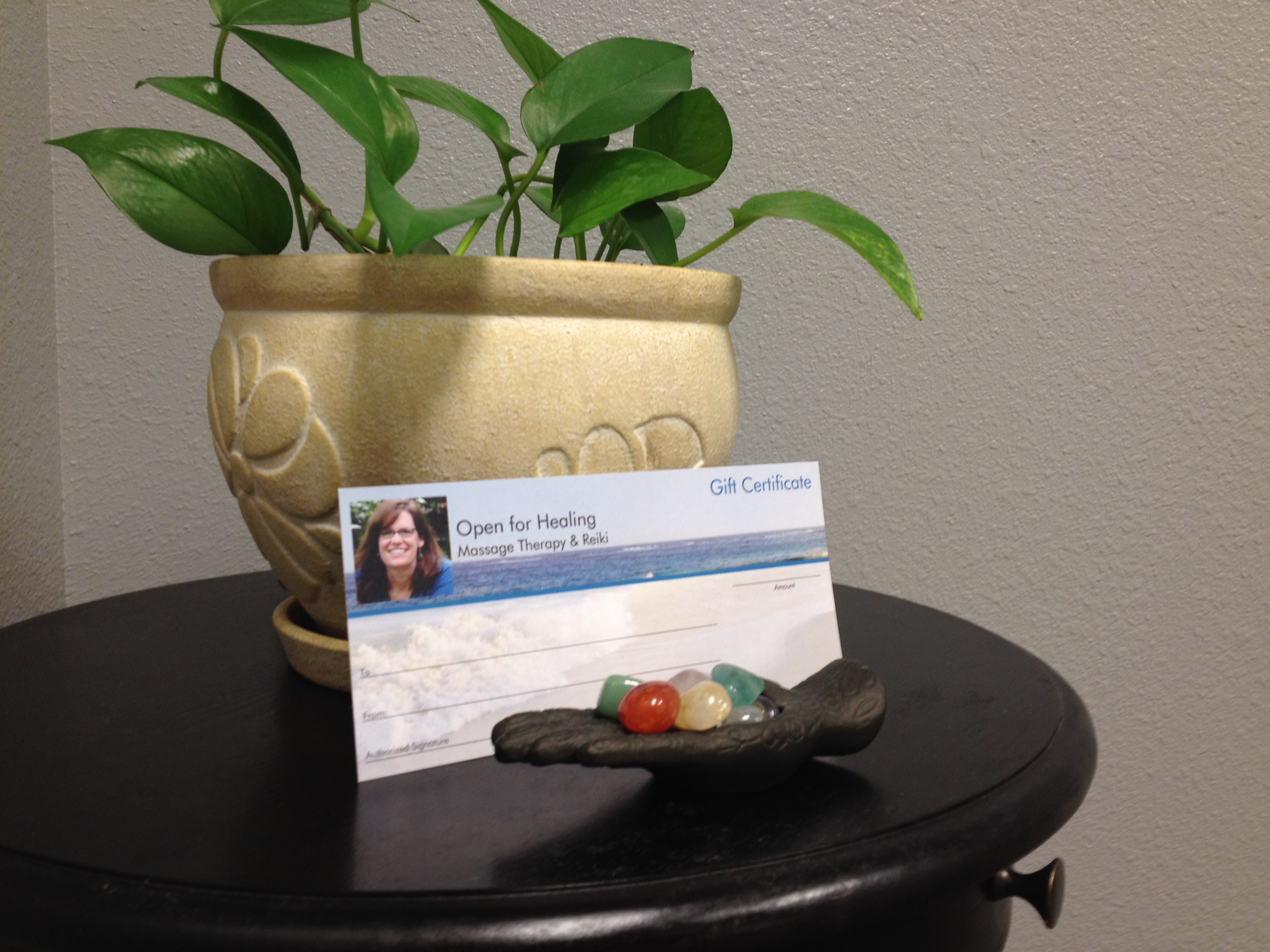 Gift certificates are available for any amount of time, from 30 minutes to 90 minutes.
They are on sale for $30 for 30 minutes, $50 for 60 minutes, $70 for 90 minutes
They can be purchased over the phone or by mail. I will be happy to send your special someone a gift certificate in the mail or to you.
Call Joy at 515-724-3797 or email at
open4healing@gmail.com
to order them or with any questions.
© Copyright 2018 Open for Healing. All rights reserved.